ABOUT:
Redesign Mykonian Mare website and complete digital marketing support.
HIGHLIGHTS:
DESIGN | NAVIGATION | USER INTERFACE | ADWORDS PERFORMANCE
RESULT:
Custom designs, powerful features and aesthetically pleasing UI, deliver a smooth user experience. We digitally rebranded Mykonian Mare and inspired the target audience. The online revenue increased more than 10%, thanks to our overall digital marketing efforts.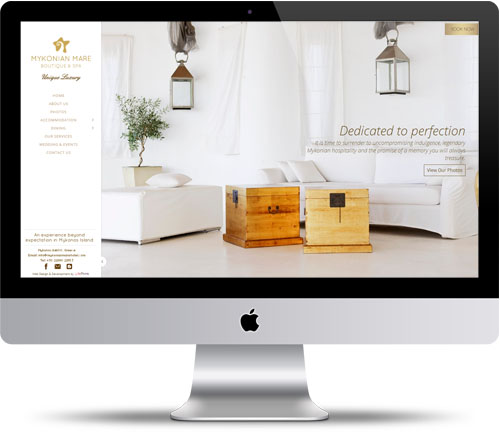 Mykonian Mare Luxury Hotel is a recently renovated Boutique & Spa resort in Mykonos.
Our team helped Mykonian Mare Resort to impressively increase online sales this year