WE ARE YOUR DIGITAL PARTNER
Premium design agency
DESIGNED FOR PERFORMANCE
Amazing Design
We used cutting edge programming techniques aiming the best possible user experience. Custom designs, powerful features and aesthetically pleasing UI ensure that the website enhances Mystique's storytelling.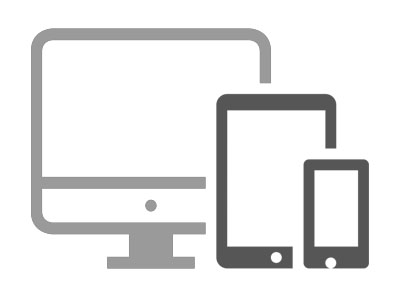 Responsive Website
Whether you view Mystique's website on a laptop, mobile or tablet device, it will always look great. With over 25% of the website's usage already coming from mobile and tablet devices we designed and built so that user interface is very simple and fast.
New Technologies
Every latest technology was used in order to implement and enhance this project. Html 5, Css3, Javascript and all the techniques that help us stay in touch with the latest trends were included.
Mobile development
We take pride in building the most amazing apps that both create value for our clients and users love to use. We have built more than 35 apps for clients all over the world and our focus on travel & tourism products alllows us to create impeccable products.
Social Media Marketing
Social media is a powerful tool to drive traffic, grow engagement with the fans, and support the online business needs. We focused our social media efforts on cost-effective and results-driven techniques, by monitoring, analyzing, and engaging the audience.
Modern SEO strategy
Through intensive keyword research and a proprietary content prioritization process, we utilized existing content and developed new content. We created a successful on-page optimization strategy for Mystique's website that improved its organic position.
5 STEPS COMPLETION
Carefully designed for full control of the project
Planning – At this step we determine the scope of the website, the requirements, and the goals. We list the pages number, the CMS type, the custom plugins and the techniques we are going to use
Designs – We analyse your target audience and stick to a strategy we work out together with you. Our view of web design is simple, it's not about pictures and shiny buttons but how the site interacts with users and how we convert them to results
Implemenation of Primary Pages – Primary website pages are created based on the final designs and the requirements. Then primary pages are reviewed by the client with appropriate feedback for revision.
Implemenation of Secondary Pages – Primary web site pages are revised in accordance with the feedback and comments and the primary pages are created.
Web Site Review ad Testing – The finished website is reviewed and each and we test each and every aspect of it.
Do you have a project to discuss?
Our approach is simple. We want your business to be
successful and so we work with you as a creative
partner to produce aesthetic and usable designs to
inspire your target audience.